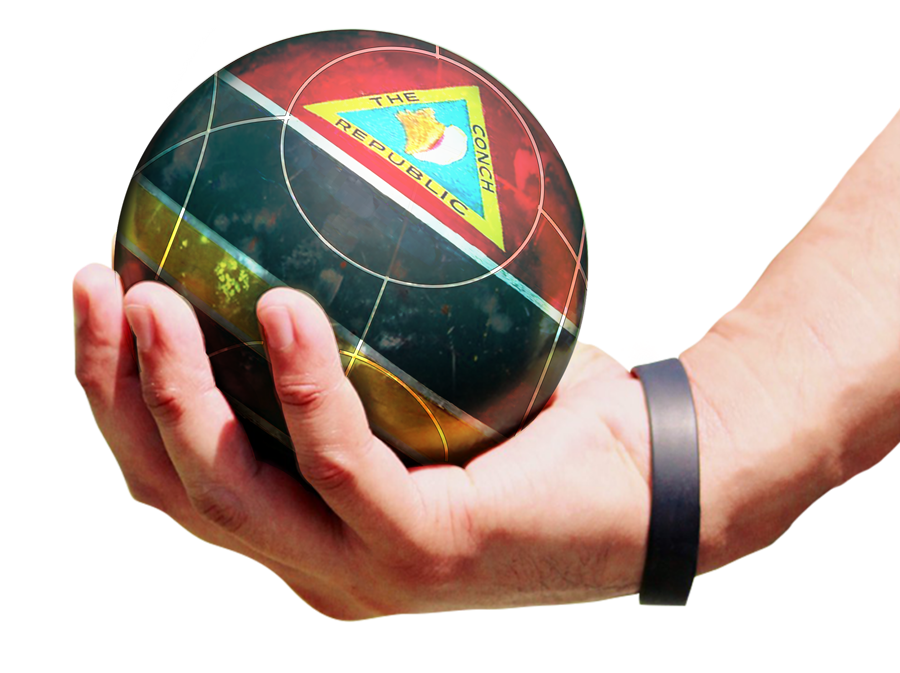 A Tradition Is Born!
At the corner of White Street and Atlantic Avenue lies the most prominent Bocce Park on the East Coast. Indigenous Park in Key West hosts competitive Spring and Fall Bocce leagues 4 nights a week with hundreds of island bowlers. Fourth of July Weekend last year, Stars of Hope Vice-President, Johnny Crane, and Barefoot Radio Owner, Kevin Redding, were standing in the parking lot waiting for the fireworks to begin when John said, "Why aren't we doing a bocce tournament right now?" Kevin replied, "Let's do one next year!" The Barefoot Bocce Tournament was born.
The Bocce Courts are Key West's casual country club. There are often birthday parties in the park. Formal rehearsal dinners have been held on the grounds (with a permit) in between games. Artisan markets display funky food and souvenirs in the parking lot on Sundays. It's some of the last free parking spots on the island. People who work out of their homes or cars are often seen "Taking a Meeting" on the courts, in the stands, or next door at the Key West Bird Refuge. Across the street is the iconic White Street Pier. The courts are free and the league is $20 a person. Bocce is the great equalizer of all incomes, lifestyles, and demographics. Your social status elevates if you're an excellent bocce player. lol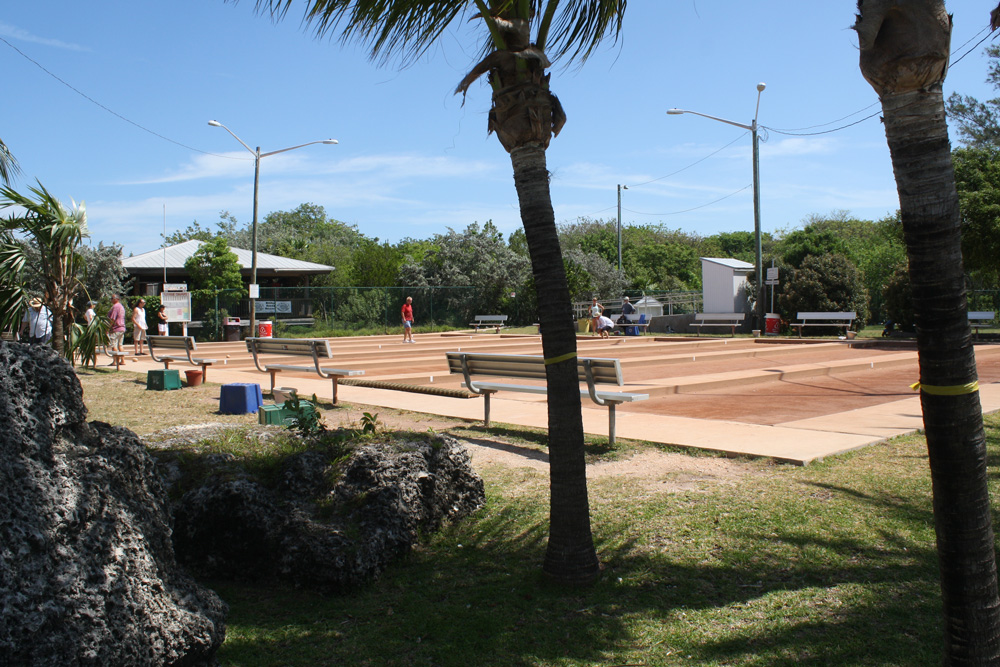 What is Stars of Hope?
Hurricanes are a dirty word when you live on a tiny island. They are a way of life if you're a first responder. After Hurricane Irma, Monroe County Stars of Hope was created to help assist the families of first responders (who they themselves may be in need) while recovering from a natural disaster.
There is no more worthy cause than supporting public servants who risk their lives, sacrifice their comfort, and stress their own families to protect and defend ours. The Florida Keys deal with at least one major hurricane every 5 to 10 years. We support the first responders that protect us through floods, fires, and whatever weather Mother Nature sends our way.
How will this benefit Stars of Hope?
Tournament entry fees will be split between the winning team's bounty and The Stars of Hope Charitable funds, with a small portion going to the Southernmost Bocce League's maintenance fund. Additional funds raised via silent auction, raffle, merchandise, refreshments and donations go straight to Stars of Hope. All participants are volunteers. 
Thank you for supporting Stars of Hope. Game On!